Exploring Hebrews:
An Incredible Journey
Be inspired by the message of Hebrews and transform your walk. Start your learning journey today!
What you'll learn:
How to study Hebrews methodically
How to practically apply its message
How to share it effectively with others
A clear path to deeper spiritual growth
Why the sonship of Christ is so important
Where to find God's true church
What God is really looking for
Description
Do you want to finally understand what Hebrews is all about? Hebrews is an incredible letter with a powerful message. Yet, it is one of the most daunting books in the New Testament. Many of its themes and topics are presented in a unique manner that may differ from other books, making it challenging to understand.

It's helpful to remember that the original audience were facing persecution and that they were tempted to give up and turn away from Christ. Hence the author of this letter places great emphasis on exhortation and encouragement to stand firm in the faith. This makes Hebrews one of the most valuable and encouraging books to Christians in every age.

It's time for you to enrich your understanding by exploring its meaning and message.
This course will enable you to:
Exercise a more intelligent faith
"But without faith it is impossible to please him" (11:6)
Feel more confident in your standing
"hold fast the confidence and the rejoicing of the hope firm unto the end" (3:6)
Experience a deeper assurance
"Let us draw near with a true heart in full assurance of faith" (10:22)
Contrast the two Covenants
"For if that first covenant had been faultless, then should no place have been sought for the second" (8:7)
Who this course is for:
Students interested in the unique contributions of this letter.

Believers who want to be encouraged by the message of Hebrews.

Pastors preparing a sermon series or group studies on Hebrews.

Teachers committed to explaining the word correctly and effectively.

Curious minds investigating the priesthood of Christ for the first time.

Christians who want to properly study the Bible not just read it.

Study group leaders seeking a systematic study outline and resources.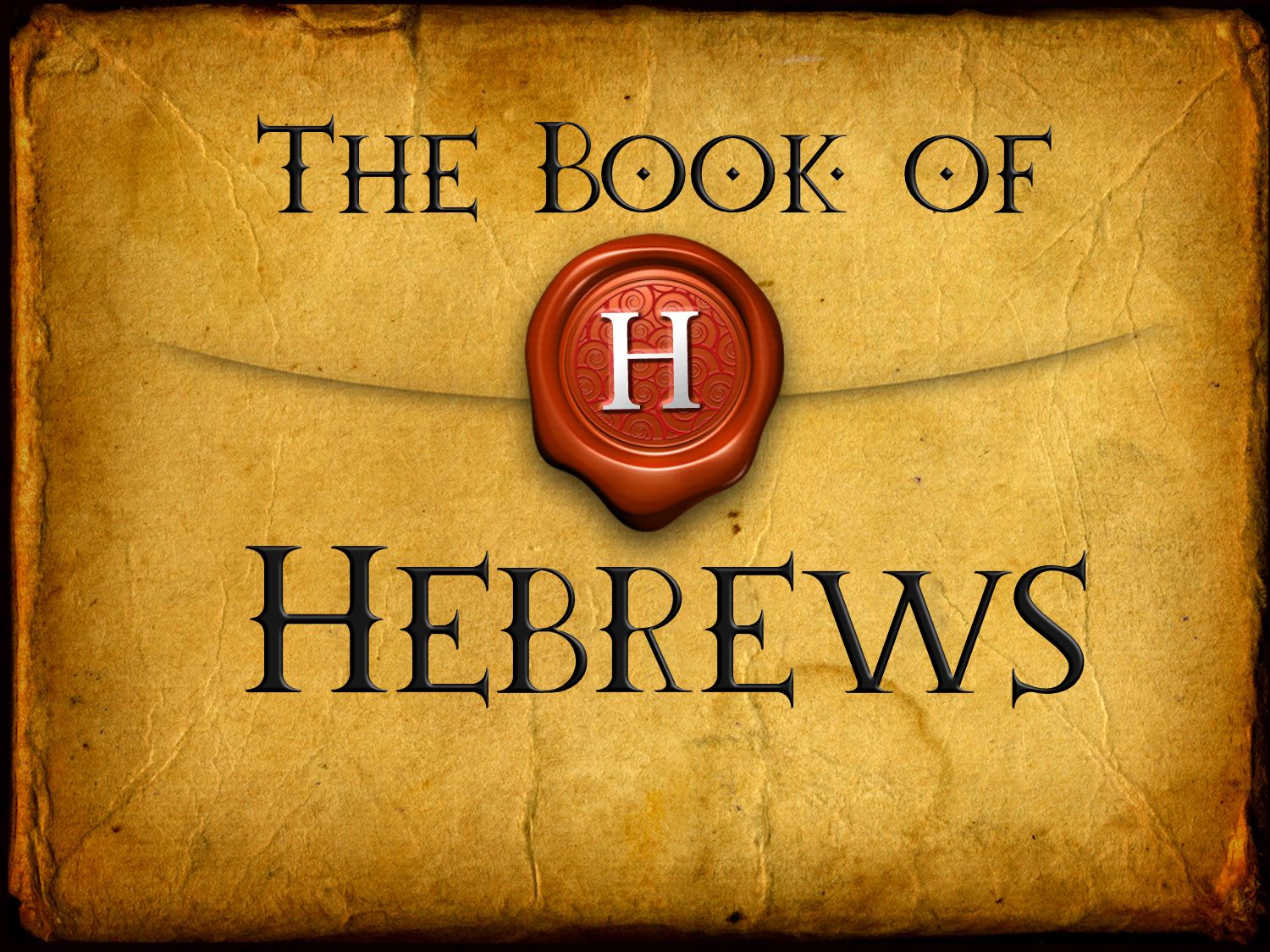 This is an
in-depth
study course for those who want to discover what this book says -- both in terms of understanding it and living it.
Whether you are self-studying or preparing to teach or lead discussion, this course is prepared for you. It is a
direct
,
simple
exploration of the book's contents.
It is offered freely for anyone who is wanting to dig deeper into God's word.

If you're ready to go on this exciting learning journey then join me in this class.
Get your Hebrews questions answered:
Why do believers sometimes suffer?
Is there a heavenly sanctuary?

When did the Old Covenant end? and why?

When did the priesthood of Christ begin? and why is that important?

What is the sin that so easily besets us?
MEET YOUR INSTRUCTOR
Hi, my name is Nader Mansour and I want to tell you what God's grace has done for me. It found me in a sorry state (to say the least) but it transformed and allowed me to preach the gospel for over 20 years in many countries & online. I love teaching the Bible and sharing its message with others. I am a firm believer in its power to change lives, and I have seen it do so time and again. I am passionate about helping people to understand its truths and to apply them to their own lives. I'm convinced Bible teaching needs to be simple, clear and practical. My burden is to help people gain a deeper knowledge of God and a meaningful connection with Him through His Son Jesus Christ.
I invite you to join me on this incredible journey thorough this amazing letter. You can start your learning adventure now!
What our learners say
I must say that it was a truly enlightening experience. The course took me on a journey through the book of Hebrews, and I was amazed at how much I learned and understood more truths within the book.
My key takeaway from the course was a better understanding of the new covenant. I used to think that there was no difference between the old and new covenants, but through this study, I realized that there are significant differences. I also learned that in Christ, we have everything we need, and we should have more faith in Jesus, not in ourselves.
I highly recommend this course to anyone who wants to deepen their understanding of the book of Hebrews and the new covenant. The course was thought-provoking, and it challenged me to examine my faith more deeply.
I cannot thank the course instructor enough for the guidance and knowledge they imparted. The Hebrews Bible course is an excellent resource for anyone looking to deepen their understanding of the Bible. The course's emphasis on asking questions, breaking down the text, and understanding the significance of words and phrases used by the author makes it a valuable tool for anyone looking to grow in their faith.

After completing the course, my understanding of the Bible had increased by leaps and bounds. I now read the Bible with a different mindset and have a deeper appreciation for the text. I also feel compelled to share my newfound knowledge with others and even aspire to lead a Bible study one day. I realized that there was so much more to the text than I had previously thought, and it was essential to break it down to fully comprehend the message.
Thank you for this study through the book of Hebrews. One of the most significant things I learned was the importance of Pentecost and what was happening in heaven during that time. This understanding brought new meaning to my faith and helped me to see the power of God in a new light.
The course also helped me to see how essential Christ is to our salvation. I had always believed this, but the course reinforced this idea and deepened my understanding of His role in my life. My walk with Him grew stronger every day, and I felt more connected to Him than ever before.


I'm so happy I got to take this class and learned so much! It really helped me understand the Bible better and feel closer to my faith. I think anyone who wants to learn more about the Bible should take this class too!
Yes, it's really free!
Exploring Hebrews course is completely free of charge because it has already been paid for by the Son of God. His instruction is clear "freely ye have received, freely give."

I want you to learn and understand the message of this book without any hinderance or obstacle. My burden is for you to have this knowledge. This course is both free and valuable.

The only cost is your time and energy. But that's a very real cost, and I want you to take it seriously when you register to join me in this class.
Hey There!
Welcome onboard!

Start your learning journey by enrolling in a Bible course.