My Bible Academy: YOUR Online Bible School
The Bible: An Inspired Library of Books
Learn how the Bible fits together and how to study it in context. Christ-Centered Learning — Anytime. Anywhere. Study at your own pace.

Free Courses Designed for YOU
Embark on a transformative journey at My Bible Academy - the online Bible school for you. Explore a diverse range of resources, enrich your understanding of Scripture, and deepen your faith. Discover how our online platform equips and empowers individuals to grow spiritually, develop a solid foundation in God's Word, and apply biblical principles to their daily lives. Join us as we explore the vast treasures of knowledge and embark on a life-changing learning experience at My Bible Academy. Class begins when you sign up!
Courses:
\Learnworlds\Codeneurons\Pages\ZoneRenderers\CourseCards
What Are Students Saying?
These lessons have been of great help to me in understanding the Bible more deeply, despite having studied it for a long time. They taught me many new things that were previously unknown to me.
Caludia
Thank you for your content exposing false doctrine. It is impeccable work, and I can say that Christ has used you to have monumental impact on my life, and I greatly enjoy watching your sermons.
Jonathan
First of all, I would like to really "Thank You" for all your excellent work that you are doing with your ministry. I have been personally, very blessed by the information that you have shared. And have learned a lot. So "Thank you" from my heart.
Garry
YOUR Bible Academy
At My Bible Academy, we believe in nurturing a community of passionate learners who are eager to unlock the depths of biblical wisdom. Whether you're a beginner seeking a solid foundation or a seasoned Bible student looking to sharpen your knowledge, our academy offers a range of courses and resources to cater to your needs. These resources are designed to equip you with the necessary skills not only to delve into the depths of Scripture for personal enrichment but also to effectively share your newfound knowledge with others.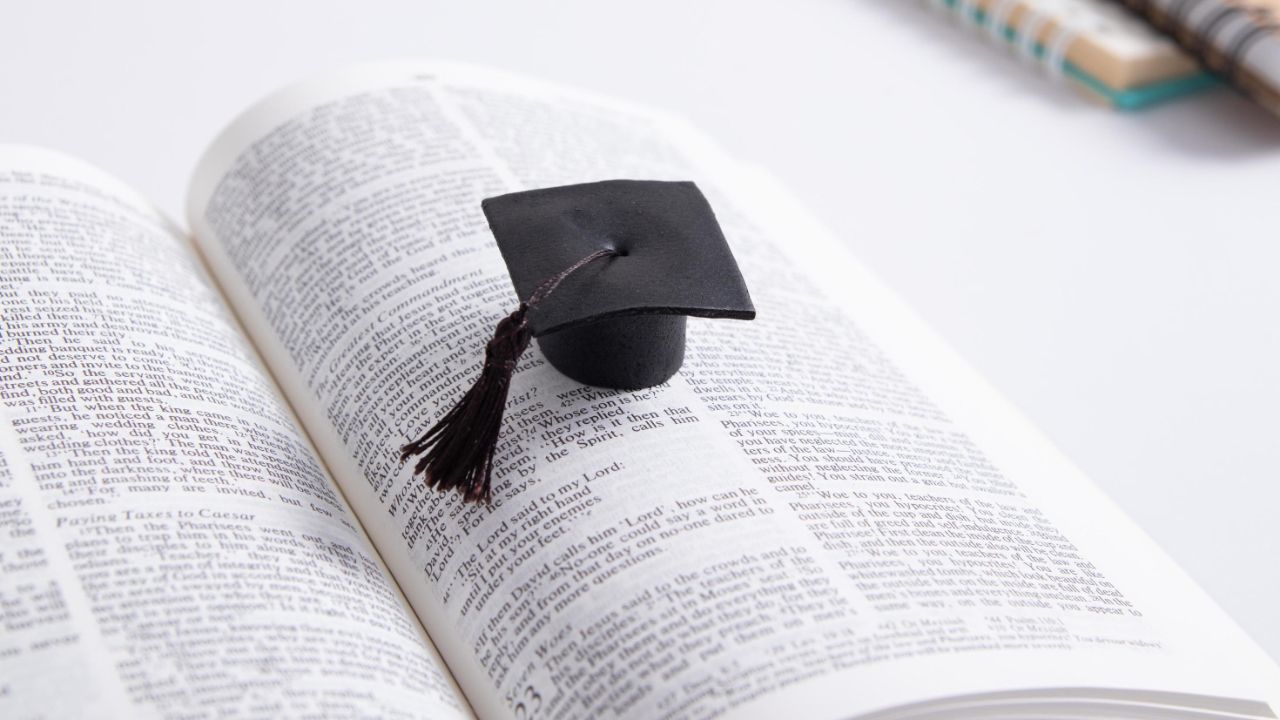 Frequently Asked Questions
If you're serious about taking your Bible study to the next level then this program is for you! There's no need to worry about time zones, scheduled meetings or missing important lessons. Study in your own time and at your own pace.
How do the online courses work, and how do I sign up?
Click on the "Enroll" button for the course you want to take. If signed up you will be enrolled and ready to start. If not signed up you will be be able to read through the course description and
you will be prompted to sign up to enroll. To sign up
enter your name, email address and a new password to create an account. Once your account is created, and you have confirmed your email address, you will be able to start studying the lessons at your own pace.
Is there any obligation to continue with the course once I sign up?
No, you are free to stop or take a break from the course at any time.
Will I ever be asked for money?
No, these courses are a completely free opportunity for you to study the Bible for yourself. There are no hidden fees or charges. The Bible says, "Buy the truth, and sell it not" (Proverbs 23:23). Accordingly, we do not charge money for any of our resources. Nothing on this website is for sale. Following Jesus Christ's plain instruction, "Freely you have received, freely give" (Matthew 10:8), the materials are offered free of charge and with no third-party advertising! In faith, we believe that Christ will always provide for the work that He is doing through His servants. Our donors and supporters give freely as they feel personally impressed.
Will I be pressured to join a particular denomination or church?
No, our purpose is for you to grow in your personal relationship with Christ not to promote any particular denomination. People from all kinds of backgrounds are richly blessed through these resources. We fully believe the words of Jesus "My sheep hear my voice, and I know them, and they follow me" (John 10:27).
Are you sponsored by any church organization?
No, this ministry is sustained through voluntary donations from individual supporters who value our work. We have no affiliation with sponsors or underwriters. We operate on a non-denominational basis and do not sell any products.
How long do the courses take to complete?
Some courses are shorter than others. The length of the course depends on your pace of study. However, most courses can be completed within a few weeks. There is no deadline for completing a course.
Do I need any special equipment or software to take the courses?
No, all you need is an internet connection and a device to access the course materials.
Is it safe and secure to sign up?
Yes, we take your privacy seriously and ensure that your personal information is kept confidential and secure. We do not sell, share or disclose your personal information to third parties.
Will the courses be too difficult or time-consuming?
Each course is self-paced and designed to be flexible, so you can complete it at your own pace. It's structured to be easy to understand. There are no deadlines or pressures to finish within a certain timeframe.
Do I need any prior knowledge of the Bible?
No, the courses are designed for all levels of Bible knowledge, from beginner to advanced. The aim of the courses is to advance your Bible understanding and application.
Have these Bible studies
made a difference in your life?
Hey There!
Welcome onboard!

Start your learning journey by enrolling in a Bible course.